A Special Thank You to Our Sponsors
We could not be successful without the help of our sponsors. Below is a list of our corporate sponsors, and we are always looking for more. Please take a moment to visit their websites at the provided links, then look below for information on how you can join our group of Parker's Purpose Ambassadors.

OPOC.us is a collaboration of top industry Consultants in the areas of Employee Benefits, Retirement Plan Administration, Risk Management, and Business Process Improvement specializing in the delivery of FORTUNE 500 "One-Point-of-Contact" solutions for mid-sized organizations.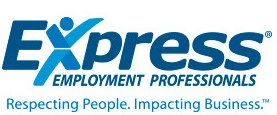 Express Employment Professionals is a leading staffing provider in the U.S., Canada and South Africa. Every day, we help job seekers find work and help businesses find qualified employees. Express Employment Professionals puts people to work. The company generated $3.02 billion in sales and employed a record 500,002 people in 2015. Our long-term goal is to put a million people to work annually.

By definition, McNaughton-McKay Electric Company is a wholesale distributor of electrical supplies, but in reality we are so much more. Whatever industry you serve, chances are McNaughton-McKay has the capabilities, processes, technologies and employees to provide the innovative solutions you depend upon to move your business forward.
Our commitment to building a balanced customer base ensures that no single market dominates our business portfolio, insulating – and in turn, you- from the economic cycles that often plague single-market or customer dominant distributors.
Become a Corporate Sponsor
We Need Your Help